Speed Up Your Site With LiteSpeed
LiteSpeed Web Server is blazingly fast: Measurably reduce response times and increase capacity.
Managing LiteSpeed Web Server is easy: Control panel plugins make configuration and deployment a breeze.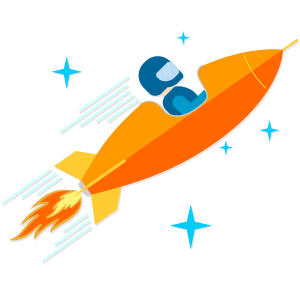 Why is the Web Server You Choose Important?
On any website, a pleasant user experience is paramount to cultivating a healthy following, and LiteSpeed Web Server can be a key component in delivering that experience. When you replace Apache web server with LiteSpeed, you provide more power and speed to your sites, and increased satisfaction to your visitors.
Whether you have a small site with minimal requirements, or are at the head of a popular eCommerce empire, LiteSpeed Web Server is built to handle whatever you throw at it. From everyday traffic to unexpected spikes, LiteSpeed handles it all beautifully.
Top Features



Apache Drop-in Replacement

Reads Apache config files directly, supports .htaccess, WAF




More Visitors, Less Hardware

Double maximum capacity, eliminate 3rd party caching layer




Easy, Accurate Caching

Public and private cache, tag-based smart purge, ESI




Built-in Security

Mitigates DDoS, WordPress Brute Force, and other attacks




Open Source Solutions

Free to download, use, distribute, and modify under GPLv3




E-Commerce Caching

Accelerate Magento, PrestaShop, WooCommerce and more




Improved User Experience

Superior speed and accuracy, improved visitor retention




Peace of Mind

Dedicated support team, quick response to security issues
LiteSpeed Web Server v6.0 Load Your Website Very Fastest
Fastest Server
LiteSpeed Web Server's highly-efficient, resource-light, event-driven implementation handily outperforms competing server platforms. Even in non-cached environments, our architecture delivers powerful advantages, significantly speeding up your sites.
---
Fastest Cache System
Add in LiteSpeed's server-level cache solution, and see performance really take off. LiteSpeed Cache is built into LiteSpeed Web Server, and simple rewrite rules can be applied to just about any site to achieve measurably superior speed that will help your site attract loyal followers.
---
Fastest Cache Plugins
Application-specific acceleration is available in our sophisticated, easy-to-use LSCache plugins. Our plugins make managing the cache and selectively purging site contents a breeze. Extensions are available for Magento 1 & 2, WordPress and WooCommerce, PrestaShop, OpenCart, Joomla, Drupal, XenForo, and more!
---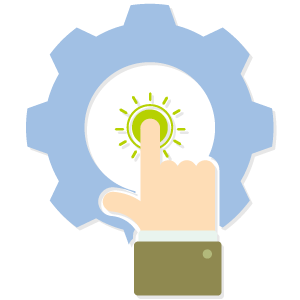 Simple Management. Peace of Mind.
Managing LiteSpeed installations is EASY. Our control panel plugins make for easy configuration and deployment, and allow for 1-click switching between legacy servers and LiteSpeed. LiteSpeed is compatible with cPanel, Plesk, DirectAdmin, and all other Apache control panels!
You can rest easy knowing that LiteSpeed Web Server helps mitigate security threats. DDoS attacks, WordPress Brute Force attacks and other security risks are thwarted with features such as Per-IP Throttling, SSL Renegotiation Protection, reCAPTCHA, ModSecurity, and more. Plus, our team is ready to take swift action whenever new threats arise.
---
Speed up Your Site Today!
LiteSpeed Web Server is available in ready-to-use images from Amazon Web Services, Digital Ocean, and Google Cloud Platform. Or, through one of our partner hosting providers.
Have your own VPS or dedicated server? Our free trial offer allows you to see for yourself how much better your site runs with LiteSpeed under the hood. Even a modest license delivers BIG results, and LiteSpeed scales up should your needs grow.
LiteSpeed Web Server v6.0 is now available! This important update provides significant gains in performance, security, and Apache compatibility, so let's take a look!
What's New in 6.0?
In v6.0, we tackled cache engine enhancements, Asynchronous ModSecurity, support for the new HTTP/3 v1, improved Apache compatibility, and so much more.
Cache Engine Enhancements
This update introduces a few enhancements to the LSCache Engine, including POST response caching, and improved PURGE/REFRESH by URL. We designed these enhancements to provide greater flexibility in managing your customized web application caches
Asynchronous ModSecurity Engine
As of LiteSpeed Web Server v6.0, we have introduced a separate worker thread pool for ModSecurity processing. Now, when a request needs to be scanned, LSWS offloads it to the dedicated thread pool. There are numerous benefits to this. For example, not only does it improve performance, but it also adds one important feature: the ability to scan the response body without clogging the main event loop thread.
HTTP/3 v1 Support
At long last, HTTP/3 is on the verge of becoming official. We have supported HTTP/3 and QUIC at every milestone along the way, and so we are ready to support v1 of the new protocol.
Apache Compatibility Improvements
ProxyPass
ProxyPass is a feature frequently used to facilitate cPanel's Live Transfer feature. Live Transfer requires a domain name in the target URL, but until now, LiteSpeed Web Server could not meet this requirement. Previous versions required a manual external application configuration in order to work around a target URL with domain name, but this is no longer the case.
LSWS v6.0 supports external application configuration using a domain name for the target address. Now you can use Live Transfer to migrate LiteSpeed sites between servers with near zero downtime.
Version 6.0 has better support for websocket backends, too. Now secure wss:// connections are supported..
Conditional Configuration
One big change to Apache 2.4's configuration is the addition of the <if><else> context to enable configurations based on the runtime evaluation of an expression.
For LiteSpeed to support this new configuration directive, we needed to make big changes. This is because LiteSpeed merges all of the various levels of configuration together one time, when a configuration is saved, in order to improve runtime performance. This method does not lend itself to runtime changes.
So, LSWS v6.0 includes the necessary changes to support conditional configuration.
Bubblewrap Support
Bubblewrap is a lightweight sandbox application by Flatpak, which implements Linux namespaces. Supporting Bubblewrap essentially gives LiteSpeed Web Server a full sandbox, including operating-system-supported isolated mounts, user/group IDs, interprocess communications, users, cgroups, host names and more.
Learn more about Bubblewrap and LiteSpeed in this blog post.
Cgroup resource throttling
In order to maintain compatibility with DirectAdmin's new per-user resource throttling feature, LiteSpeed has added simple cgroup-based resource throttling through lscgid. Now, not only is it possible to control PHP processes, but you may throttle CGI scripts as well.
Conclusion
In conclusion, we encourage you to update to LiteSpeed Enterprise v6.0 today! It is available immediately, and you can get a full list of updates on our website. Still trying to make up your mind about LiteSpeed Web Server? Why not give our 15-day Trial License a try?
LiteSpeed Web Server Enterprise Order Now & Get  10% Off  Use  This Coupon Code